There She Goes
Inspiring Real Women to Run
I've worked with the two owners of this inspiring new company before. Meghan Huber and Cathy Schmidt also have played a huge role in giving Minneapolis women a chance to run in the yearly Women Run the Cities event, a women-only 10 mile and 5k run/walk.
I've designed everything for that event since it started six years ago, and it was actually at the 2011 Women Run the Cities that Meghan and Cathy approached me, in the madness of coordinating the race with their running shoes headsets on, to share with me some of the buzz of their new company idea. Since then we've been collaborating on the designs I've shown here.
They've started a new company with a wonderful mission: To inspire real women to run. The idea behind the company is that running, for most women, isn't about being fast— as their organic lip balm states, "slow is the new fast".
At There She Goes, running is about being healthy, but most importantly having fun. Their products are geared toward this: Arm warmers and lip balms are the first products in production, and they're hitting the ground running (had to, sorry) at a lot of different running expos and tradeshows in 2012.
Tradeshow Booth Design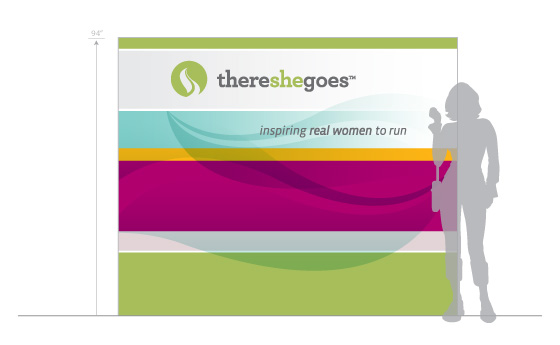 Product Display Sign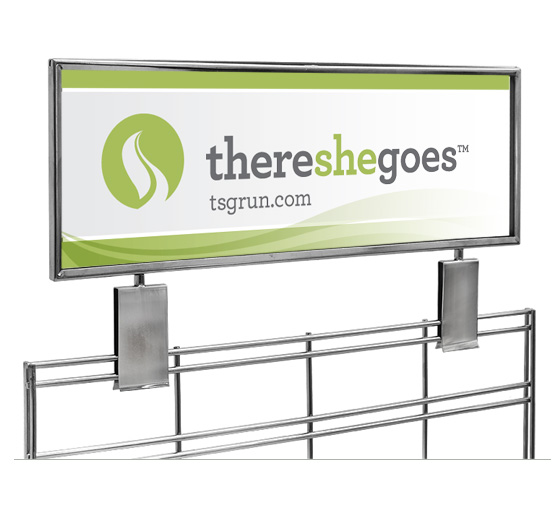 Arm Warmer, Product Design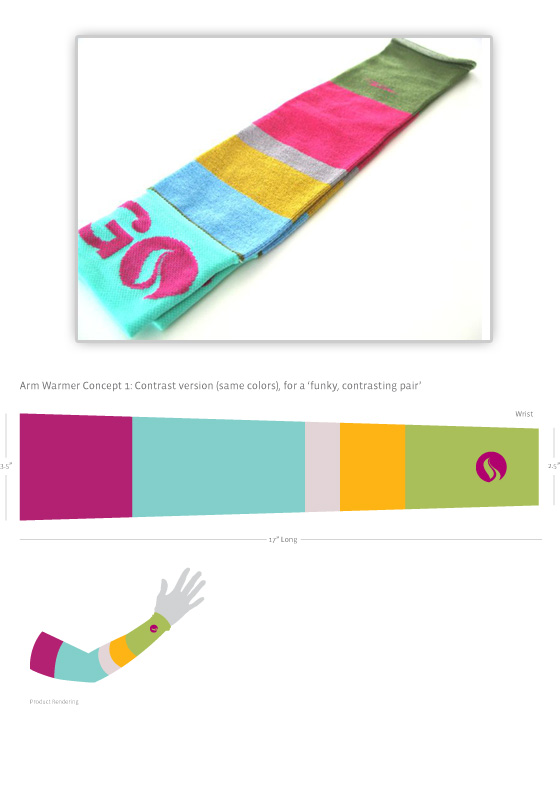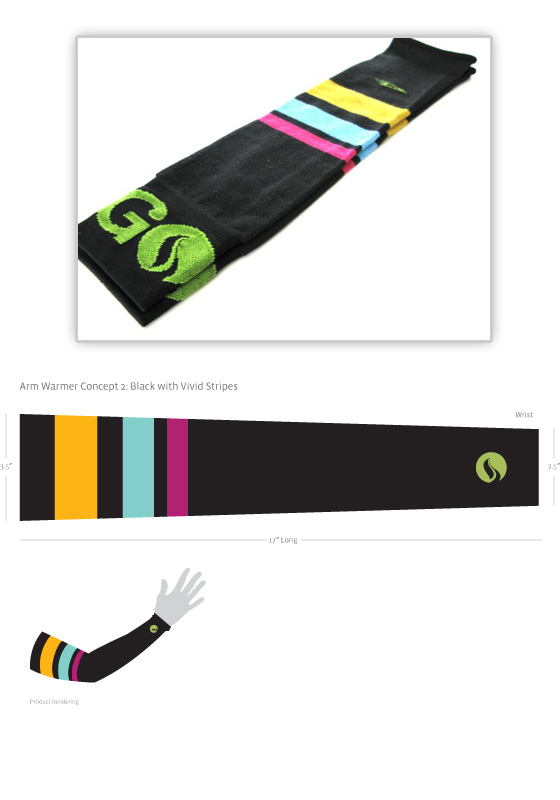 Lip Balm Design