Last weekend was the Women Run the Cities, which I've been designing materials, t-shirts, ads, and a billboard for — for the past five years. Every year it's fun to experience the race. As the designer of the shirt, especially, it's fun to see them on actual bodies all over the place.
One of my favorite things is seeing the enormous finish banner, shown below (that's me in the pink shirt). It's fun to see something that was once just a graphic on my computer screen come to life.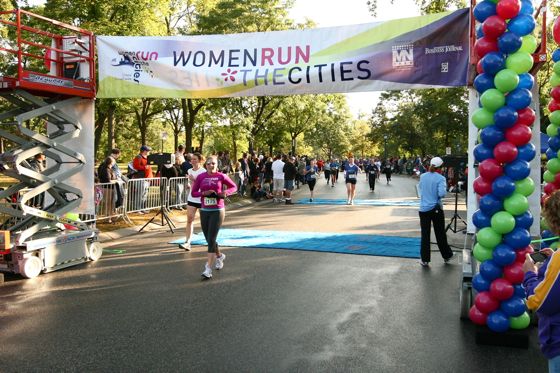 I always feel a sense of pride, being a part of this yearly event. Sometimes I see the shirts being worn on runners around town, too. I usually ask "Wow, who did that shirt design? It's simply amazing." Just kidding.