Sometimes the smallest things can make your day.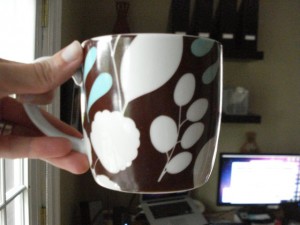 My husband and I went on a mini-adventure to Stillwater yesterday. There is an awesome kitchen store there, called The Chef's Gallery. It is huge. I love kitchen stores anyway, but this one has a unique, cozy feel while offering so much to look at. I love kitchen stores because everything there has a purpose. It's beautiful, useful stuff.
We both bought a mug. Mine matches the graphic style another mug I have of the same brand, Danica, which I bought in Minneapolis at Patina. I definitely have a mug obsession, and they had a whole wall of them. I want to go back.
Here are a few other lovely items from Danica Studio: