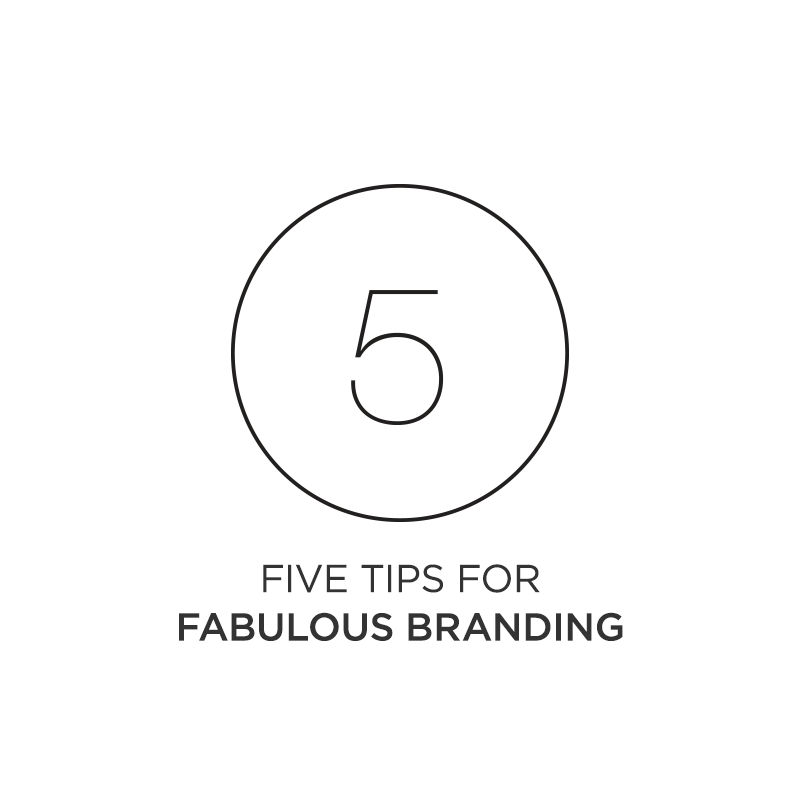 I love entrepreneurs. I get them. (Because I am one.)
And I work with a lot of them.
Small or big, new or old. Brands are my world.
I became an independent graphic designer over five years ago after a decade of being 'behind the scenes' at a couple agencies. Since then I've developed brands for many companies, new and old, big and small.
Oh, the things I have seen!
So many companies start out with stellar intentions, and then design gets back-burnered.
The biggest start-up mistake
you can make is shorting the
design budget.
I know, budgets are tight. I get it. But please, read on.
I have gotten calls and emails from a very wide range of people, seeking design help. Some turn into clients, others I never hear back from for various reasons. The clients that I've seen prosper are the ones who have included most of the following 5 tips into the launch of their business.
All businesses start with shining intentions. And I want you to rock it.
So — how?
It starts with a plan, Stan.
---
1. Create a business plan. (Even a quick one!)
These are not welcome words to some entrepreneurs. It sounds like a complicated, unnecessary time-suck ("I am already swimming in to-dos!").
But it can be simple.
And extremely powerful.
You already know what you want to do, you do it well and possibly even have a gazillion customers already waiting to get what you provide.
A simple business plan will help you get even more strategic about what your brand is now and where it could go. What is your product or service? Who are your customers? When will things get done? When are bills due, and when do you get paid? It also will help bring focus to the things you need to accomplish in order to get organized — and in the case of branding — how you will handle marketing and sales, and how you will get the necessary funding to fully realize your brand, professionally.
I have worked with many start-ups. The ones that are still going strong are the ones that came to me with a completed business plan.
Coincidence? I think not, friend.
A template is a nice way to get started. Just fill in the blanks!
Here are 8 Simple Business Plan Templates for Entrepreneurs
---
2. Learn about branding.
Do you have a favorite brand? Notice how it has a presence. A personality. A vibe.
How'd they do that?
A successful brand is carefully and thoughtfully constructed. The interplay of all design principles come together (shape, color, typography, language, images) to tell a story and give your brand its unique personality.
And if you think you can just get by with something "quick" or "DIY", think again.
With so many brands competing with yours, how can you be seen as legit?
Successful branding is fueled by your passion. Before you write your business plan and meet with a designer, remind yourself —   what drove you to start your business? And how can you really stand apart from the competition? A lot of these questions will already come up if you've worked on your business plan already.
A brand isn't just a logo.
Your brand should infuse everything:  Your website, product labels, signs, receipts, tags, invoices, etc. This involves planning, people. Color palettes, imagery, illustrations or graphics, paper choices, sign styles, the shape of your business card…
I could go on, but you get it.
Design is key. Design is important. So…
---
3. Hire a design professional.
[Clearing throat.]
Hi! Yes, that is where I come in.
Not your nephew who can draw really well and knows Photoshop.
Not an online, offshore company that promises a million and five logo concepts for a dollar.
As with most high-quality things in life, in design you get what you pay for. Think of it this way. Would you cut your own hair? (If you do, you should probably stop.)
Or on a business level; would you hire an inexperienced, untrained construction company to build your new headquarters? (Or hire your niece, who likes to draw houses, to architect it?)
Myself and my respected colleagues all have degrees in art and design, and a very nerdy passion for things like type, letter spacing and kerning, grids, white space, color theory, and very often, snobbish opinions on all of the above.
And on coffee. Or maybe that's just me.
Think of us as your tasteful,
brutally honest friend.
The one who will tell you if your shirt is outdated or you have broccoli in your teeth. We want you to look good, dammit. And if you hire us to do so, we will be your devoted brand partner. We will help you think about the things you might not have.
And in the end, we will bring your unique brand to life.
---
4. Do business like a pro.
I love technology. It makes it even easier to make doing business with your customers easy, seamless and professional.
As one of your brand's first touchpoints, your website needs to be great. The design should be appropriate, the message clear, the interface should be usable, and it better be responsive, i.e., look great on a computer AND a mobile device. Most people will find your website and view it on a mobile device.
Other techy flourishes are nice, too.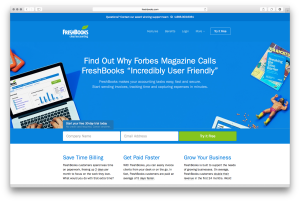 You can create professional, branded invoices and make tracking time and expenses painless by using a secure service like FreshBooks. You can take online appointments through a Google appointment calendar. You can go paperless by making intake forms doable via iPad. My dentist does this and I loved how easy and efficient it was. (It made me think they have their act together, and that they value my time enough to make this easy.)
---
5. Find the right fit in social media. Work it. And be ready to change.
Social media is weird. One second every company has a Facebook page. The next minute, Facebook is charging people to be seen and everyone scoots over to Instagram. Right now there's still a lot of activity on both, but Instagram allows a more intimate audience (and isn't pushing paid promotion).
What's right for your business? Only by looking at your competitors and doing some research could I say.
You can learn a lot by doing some active participation in social media. What do you like? How much upkeep are you willing to do?
Once you decide, be ready to commit
— and crank out content.
A successful social media presence relies heavily on having constant (or near-constant) content. It's a big job.
---
So, in review:  Get inspired, get organized, and hire help. Creating a brand takes a village.
I would love to talk more about your brand. The first step is a free consultation, and I build an estimate for you based on your budget.
I strive to make it fun — and easy.