You want a brand that exemplifies the soul of your business. But you don't have the marketing budget to work with a large agency, either. (Or, perhaps the time.)
That's where I come in. I have over 19 years of professional design experience. Since 2011 have worked directly with my own clients, one-on-one, efficiently and creatively bringing brands to life.
My approach is holistic: You will get a brand, not just a logo.
Check out my branding package.

"from mere ideas…"
"Liina's creative designs brought the brand of our company from mere ideas tossed around in meetings to unique illustrations which set us apart from any other honey producer in the market! Great work, on time and reliable!"
Dustin Vanasse, Principal, Bare Honey
about Liina & Co
Read a little bit more about where we came from, our design philosophy, and how we work.
Ready to chat?
We're happy to discuss your project. Drop us a line and we'll get back in touch, pronto.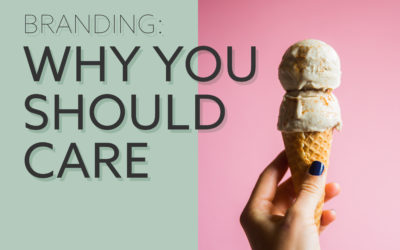 Ever hear these phrases? "Slap together a logo." "Whip up a brochure." "Throw together a banner." These are things I hear sometimes as a graphic designer. The overarching theme: Design is a superfluous layer of eye candy necessary to get a product or service to...
read more